Brian H. Sumrall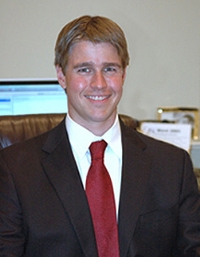 Atlanta attorney Brian H. Sumrall was born in Mobile, Alabama, and raised in Columbus, Georgia near Ft. Benning, GA. He graduated from Furman University in Greenville, South Carolina, where he received a bachelor of arts degree in Political Science. Mr. Sumrall earned his law degree from Georgia State University College of Law in Atlanta, Georgia. During law school, Mr. Sumrall was a member of the Moot Court Board. He also served as an extern for the Fulton County Solicitor's Office.

Mr. Sumrall defended employers and insurance companies against workers' compensation claims for over six years. As a part of a major Atlanta defense firm, Brian tried a number cases, and handled hundreds of depositions. Mr. Sumrall also negotiated settlements on behalf of insurance companies and employers, and advised employers and insurance companies on how best to handle claims.

Mr. Sumrall is a member of the State Bar of Georgia. Further, Brian has been admitted to practice in front of the Georgia Court of Appeals. In September 2008, Mr. Sumrall spoke at the Atlanta Claims Convention. During that speech, he addressed insurance adjusters and attorneys on issues pertaining to recent changes to the Georgia Workers' Compensation Act and recent Georgia case law.

Brian is a member of the Atlanta Bar Association and serves on the Board of the Workers' Compensation Section of the Atlanta Bar Association. Mr. Sumrall is also a member of the Georgia Trial Lawyers Association. Mr. Sumrall also proudly serves on the Georgia State College of Law Alumni Council. Further, he was named a Rising Star by Georgia Super Lawyers Magazine in 2010 and 2011.